Sewn Modern Quilt Patterns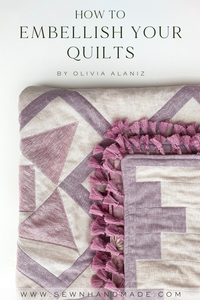 Do you have someone in your life that your think is just a little *extra* sometimes?  I've got just the thing for you! I have 2 techniques to share with you for adding embellishments to your modern quilts.
---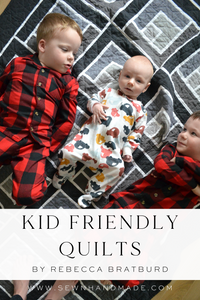 Read on for best practices, tips, and words of wisdom for making tough, not-too-precious modern quilts that'll be loved for years to come.
---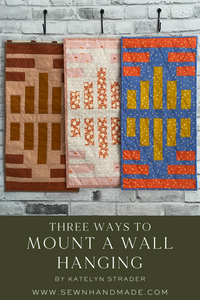 Some of the links below are affiliate links, meaning, at no additional cost to you, I may earn a small commission from the sale if you click through and purchase.  How to Hang a Wall Hanging By Katelyn Strader Hi! It's Kate again from @kate.shea.quilts with another tutorial for different methods you can use to hang a quilted wall hanging.      I love making single block wall hangings for the same reason I enjoy turning them into totes, they are a fun and fast project! Playing around with hand quilting can add some beautiful texture to the design, and...
---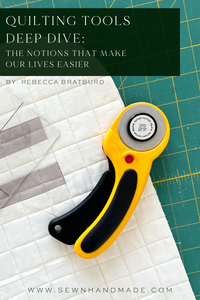 Elevate your quiltmaking experience with these six upgraded sewing notions
By Rebecca Bratburd
---
• Interior Design • Scandinavian Series • Sewn Quilt Patterns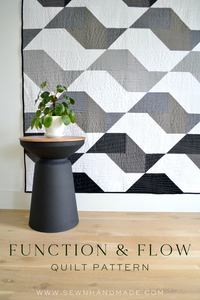 This is the final quilt pattern in our Sewn Scandinavian Series! Can you believe it?!    So, far in the series we have studied the concepts of thoughtful placement, harmony with nature and the close-knit relationships that are built with the design of Scandi homes. Today we are going to explore the concepts of Function & Flow - our patterns namesake. Let's jump in!       Scandinavian design at its most basic definition is functional, practical and minimalist. Architect Louis Sullivan is famous for his quote, "form ever follows function." This concept is practiced in Scandinavian homes...