• Interior Design • Meet Sewn • Sewn Quilt Patterns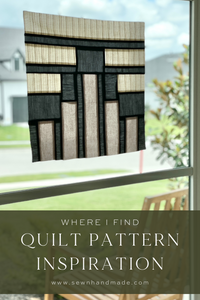 The number one question I get asked is: "Where do you get the inspiration for your modern quilt patterns?"    Pattern seen here is the Perfect Placement Quilt Pattern. There is one simple answer: beautiful interiors. There are so many design elements that inspire me!    Tile: Most of you know that the Italian Tiles Quilt Pattern is inspired by this ancient marble floor I took a photo of in a cathedral in Tuscany. Almost all the photos I took in Italy were of marble floor and tile patterns that could be quilt patterns!   Find the Italian Tiles Quilt...
---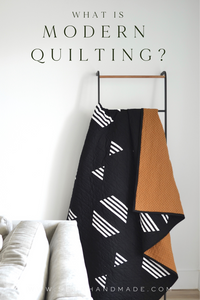 Often I get asked "What is modern quilting?" What does it mean to call myself a modern quilt pattern designer? Modern quilting still uses the basics of traditional quilting but I think a modern quilt pattern plays by its own rules. Today I am looking into both Traditional and Modern Quilting to find the differences.   You know a modern quilt when you see one! The Modern Quilt Guild defines modern quilting in this way:   Modern quilts are primarily functional and inspired by modern design. Modern quilters work in different styles and define modern quilting in...
---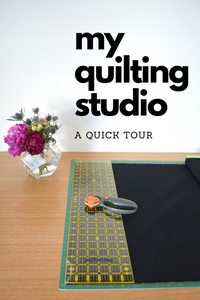 Some of the links below are affiliate links, meaning, at no additional cost to you, I may earn a small commission from the sale if you click through and purchase. I have been teasing this little studio tour forever it seems. Honestly - it's just been hard to get clean photos without all the mess. Today is the day!  When we moved into this house the office was completely empty. For several months we worked with a DIY craft table we made and a pair of IKEA shelves - yikes. Check out the before! We needed to get this space...
---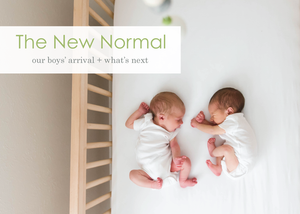 Hey quilt-y friends!  It's been a minute. (A crazy minute!) Life has changed in an amazing way since January 21st. Maybe this post is mostly for me because I feel like the details are already slipping away, but I hope you enjoy it too. I just wanted to share a few of the details about their arrival and what life has been like since. On January 4th, our boys tried to come early. While I was hanging clothes in our closet I had a strange thought all the sudden, "Our boys are coming." A few hours later I got...