Sewn Modern Quilt Patterns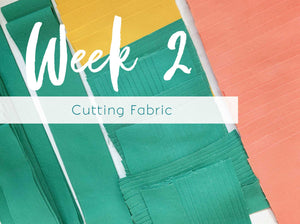 Week TWO! Yay! This week we are talking about cutting, organizing and marking your fabrics using the templates in the pattern. I am even going to use a little starch this time.   Cutting is pretty self-explanatory. I like to take it a little at a time. Start with one fabric, get that cut and then start the next if you have time. If that's all you have time for - cut another the next day and another the next. I'm all about bite-size pieces these days. My day-to-day is run in 1 ½" increments now that...
---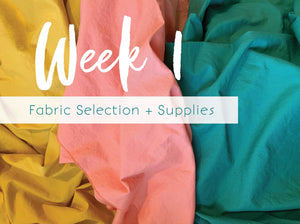 Woohoo! Let's get this party started!! So, you've got your pattern, right? (If not - head here.) Let's get our fabric selected and supplies gathered. There are some wonderful online quilt stores out there. Cottoneer is offering 10% off when you spend $40 or more so go peruse her beautiful selection of fabrics. (Use code "italiantilessa") Here are the fabric requirements so we can refer to the same things while we chat:     I am going all solids with this one. In the first two Italian Tiles Quilts I made - my star points and centers were the same...
---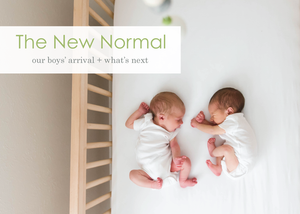 Hey quilt-y friends!  It's been a minute. (A crazy minute!) Life has changed in an amazing way since January 21st. Maybe this post is mostly for me because I feel like the details are already slipping away, but I hope you enjoy it too. I just wanted to share a few of the details about their arrival and what life has been like since. On January 4th, our boys tried to come early. While I was hanging clothes in our closet I had a strange thought all the sudden, "Our boys are coming." A few hours later I got...
---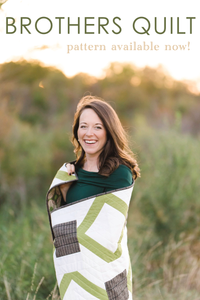 GET THE BROTHERS QUILT PATTERN PATTERN HERE!   Today is the day!! My last quilt pattern of 2018, The Brothers Quilt Pattern, is available today! Get it now by clicking here. Read on to hear more about my inspiration for this quilt pattern. As some of you might know - we are expecting twin boys in Jan/Feb 2019. (I say that because twins don't usually arrive exactly when they are supposed to!) This pattern is designed for them! Although the thought of twins is overwhelming we knew there was a 50% chance for us because we used IVF to...
---
  The Italian Tiles quilt is LIVE! You can purchase the quilt pattern here. Today on the blog I wanted to share a little about my inspiration and quilt design process. Towards the end I am sharing some really fantastic Italian Tiles Quilts from my lovely pattern testers. Enjoy! I was so inspired by all the old marble floors, ceilings and walls throughout Italy that I came home and sketched up a quilt pattern!      When I originally drafted this pattern I was torn between the Star Blocks being square or diagonal. This pattern also challenged me to think outside...